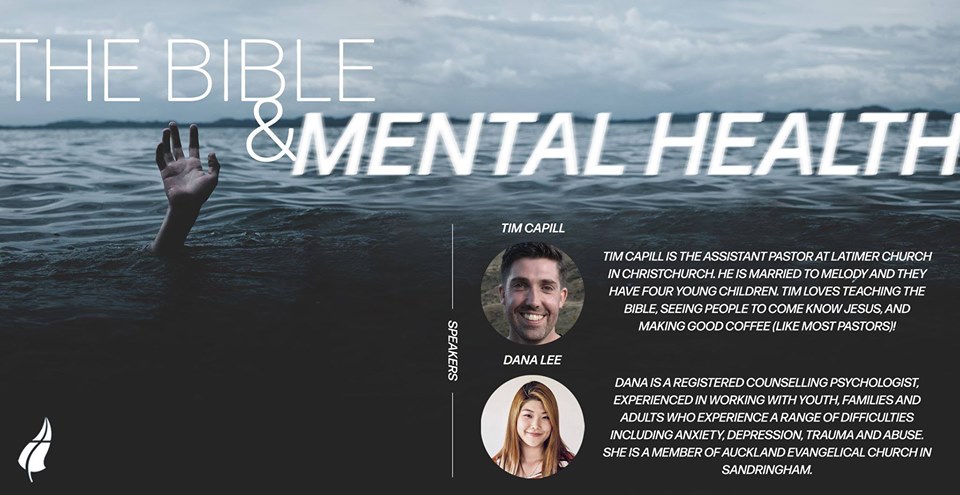 Imagine your friend tells you that she wants to kill herself, tonight. Imagine the despair you can see in her eyes. It's clear: she no longer wants to live. Silence fills the room. What do you say? What can you do?
New Zealand has a very high youth suicide rate. It is twice as high as that of the United States, and five times higher than that of Britain. For many students, the above is not a hypothetical scenario but a real conversation they have had.
This reality became apparent as I trained students in evangelism last year. While we went through the content of the gospel and how we can share it, their insecurity in relating to friends living with depression and anxiety became apparent. They saw the importance of coming alongside them in their suffering, but was the gospel what they now needed? How could it be good news to them?
I realized that there were two needs. Firstly, students need to develop a 'Christian lens' from the Bible through which to see mental illnesses. Secondly, students also need to understand what anxiety and depression is and looks like. This will enable them to better love and share the gospel with those around them, to the glory of God. So the training event 'The Bible and Mental Health' was birthed.
Tim Capill, a pastor in Christchurch, came and gave us a biblical overview on the origin and solution to our suffering. Based on Psalm 139, he also spoke on six truths we can hold on to about God whilst we suffer. It was a brilliant talk that provided a solid biblical framework on suffering and, in particular, how we can trust God through depression and anxiety.
Dana Lee – a Christian psychologist specializing in youth and trauma also came and ran two seminars focusing on what clinical depression and anxiety look like. We practised in pairs with scenarios focusing particularly on our listening skills.
It was an event with a great turn out: over 50 students came to be equipped. As the organizer, I am encouraged to see that these students now have a better understanding and more compassion for those suffering with depression and anxiety. They have also become more confident that the deepest need of these friends is the same as that of anyone of us: the gospel of Jesus Christ.
Candy Grice, staff worker with TSCF New Zealand
CandyG@tscf.org.nz
Book recommendation (by Sabine Kalthoff, IFES Secretary for Scripture Engagement): Mark Meynell, When Darkness seems my Closest Friend – Reflections on life and ministry with depression. The honest account of a personal journey with very helpful general reflections. A worthwhile read.